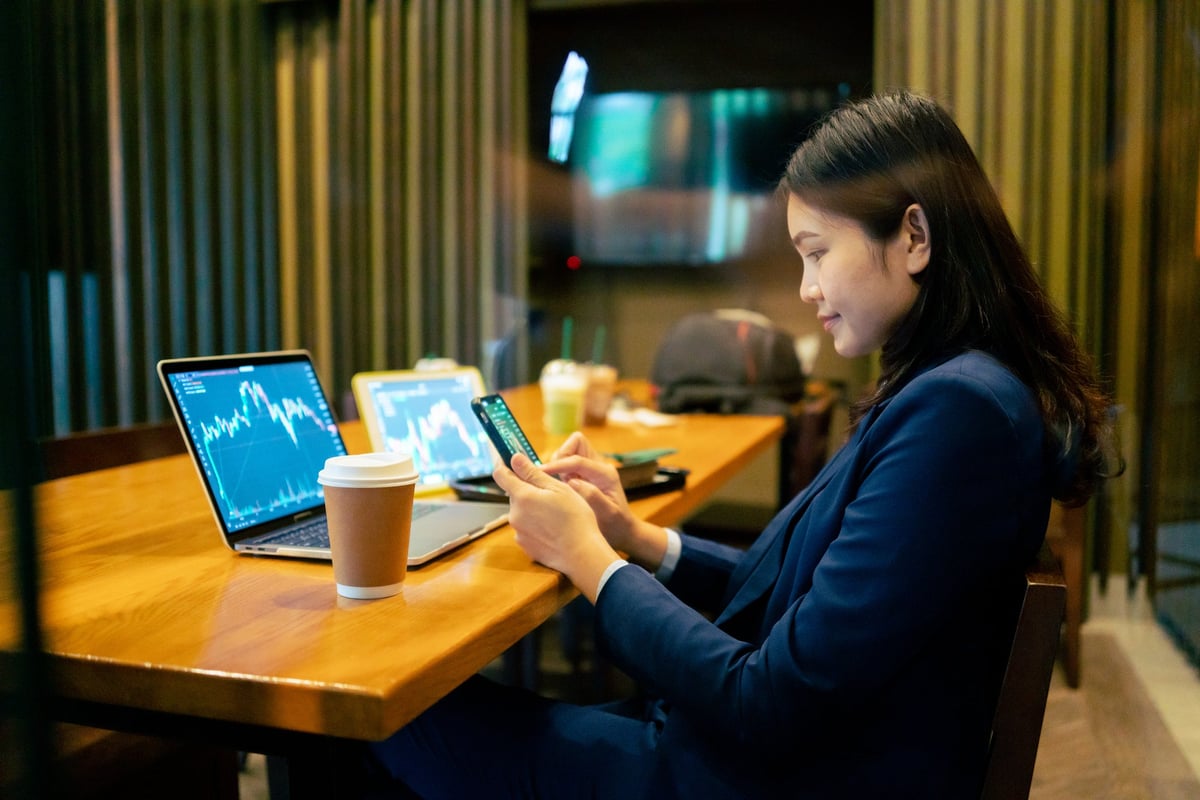 Owning a business is not for the faint of heart, but it's a perfect fit for the adventurer.
---
Key points
Bad luck is part of doing business. It's how you handle it that determines your success.
To be successful, you have to adjust and just keep moving.
As long as you remain true to who you are, it will be reflected in your business.
---
I'll admit to not knowing much about Oprah Winfrey. I don't turn the television on during the day and haven't been interested in celebrity news since I was a kid reading Tiger Beat Magazine. In other words, it's been a while.
Still, when I heard about a video in which Winfrey shares tips for business success, I thought it might be worth checking out. It didn't take long to figure out why the business mogul has so many fans. She's warm, open, engaging, and undoubtedly wise. Wise in the way only a person who's experienced loss and failure can be.
While some of the advice felt a little too esoteric for everyday people working hard to keep their small businesses afloat, there were nuggets of wisdom that we could all benefit from.
1. There is no such thing as luck
Winfrey said, "I don't believe in luck. For me, luck is preparation meeting the moment of opportunity. There is no luck without you being prepared to meet that opportunity."
Here, I disagree. Bad luck is all around us.
Let's say your dream is to build a miniature golf course. You get a great deal on a piece of land on the edge of town. Once built, your miniature golf course is wildly successful. It's exactly what the area needs and is often crowded with families and teenagers on first dates.
Two years later, city leaders decided to build an airport and believe that your property will be the perfect spot. You fight, but the city wins using its power of eminent domain. They pay you "fair value" for the land.
With a new airport being built and new companies moving into town, the price of real estate begins to soar. You look for another parcel of land to rebuild but can't afford anything in the area.
That's a case of bad luck.
Bad things happen. Choosing not to believe in luck does not change reality. Business partners die. Fires close companies for months. Pandemics roll through.
While I don't quite buy the whole "there is no such thing as luck" angle, I thought Winfrey's next point was spot-on.
2. Understand your next move
Owning a small business offers perks as well as challenges. Winfrey says that when things go wrong and running a business feels next to impossible, "Don't be overwhelmed by a challenge."
The way through a challenge, according to Winfrey, is to ask yourself what the next right move is. It may be something small, like promoting your business in a new way, or introducing a new product you're excited about. It may mean cutting back on the number of products you sell to focus more on those that are already popular with customers.
No matter what your next step is, once it's in place, consider yours next right move. And keep going. Keep making those next right moves until your business is back on its feet.
One other thing Winfrey said here resonated with me. She said, "You're not defined by what someone says is a failure for you."
Anyone who has lived long enough has faced their fair share of failure — or at least incidents that felt like failure at the time. Maybe you lost a job you enjoyed, or one business tanked and you started another one. Sure, other people could call that failure, but every obstacle we survive and any situation we learn from ultimately prepares us to succeed.
3. Be yourself
Winfrey says, "You're the only one on this planet to be you." At first, I wasn't sure what that had to do with running a business, but the more I think about it, the more I find myself becoming the amen chorus.
Being yourself means infusing your business with your way of doing things. That may mean carrying purchases to a customer's car, sending thank-you notes to new customers, and getting to know more about the people who order from your online store or come into your business.
Who you are matters. We humans are social creatures. And when you trust other people enough to be yourself around them, they will naturally want to come back when it's time to make another purchase.
According to the Small Business Administration, 99.9% of all businesses in the US employ between one and 500 people. Like ships sailing on the same ocean, those businesses sail through both smooth waters and raging storms. Perhaps the best advice any of us can receive when things get tough is to adjust our sails and just keep moving.
Expert-picked business credit cards with rich rewards and perks
Cash back, travel rewards, 0% intro APR financing: all of these can be great credit card perks for business owners. But how do you find the right business credit card for you? There are tons of offers on the market today, and sifting through them to find the right one can be a big hassle. So we've done the hard work for you.
Get started with one of our top business credit card picks of 2022 today.