It's December and pretty much every network and streaming service seemingly has a show aimed at spreading holiday cheer. For those looking to skip re-runs of Christmases past, there's a bounty of fresh shows and specials targeted to traditionalists, romantics and family friendly entertainment.
For those hungry for more, or just plain hungry, this guide has you covered on some of the notable musicals, romcoms, animated and cooking shows airing and streaming throughout the holiday season.
All times are Eastern Standard Time.
Already available
"Santa Camp," HBO Max. This documentary follows the non-profit New England Santa Society, made up of more than 100 professional Christmas performers, who decide to tackle the lack of diversity among Santa stand-ins at their annual summer camp in New Hampshire. The group enlists a Black Santa, a Santa with a disability, and a transgender Santa to help make playing Santa more inclusive.
"The 12 Days of Christmas Eve," Lifetime. Kelsey Grammer co-stars opposite his daughter, Spencer Grammer, in this fresh take on "A Christmas Carol," as a successful businessman who is so caught up in success, he forgets about what really matters in life, family. When he gets into a car accident on Christmas Eve, he gets 12 tries at redoing the day over to make things right.
"Christmas with You," Netflix. Freddie Prinze Jr. plays a single dad and music teacher named Miguel, whose daughter Cristina is a massive fan of the pop star Angelina (played by Aimee Garcia). What Cristina doesn't know is that Angelina's career is in jeopardy, and she is in danger of being dropped by her record label if she doesn't release a new hit soon. When Angelina stumbles upon a video Cristina posted online of her singing one of Angelina's songs, she decides to go meet her for an ego boost. Angelina meets Miguel and offers to help him — and herself — by writing a holiday song with him.
Holiday eating
"The Great American Baking Show Celebrity Holiday," The Roku Channel, Dec. 2., Ellie Kemper and Zach Cherry host a holiday baking competition with celebrities including Oscar-winner Nat Faxon, "Saturday Night Live" cast member Chloe Fineman and former NFL player Marshawn Lynch compete in bake-offs before famous baker judges, Paul Hollywood and Prue Leith.
"Mary Berry's Ultimate Christmas," PBS, Dec. 19 at 9 p.m., Beloved British home cook Dame Mary Berry takes viewers inside her approach to hosting a holiday feast attended by special guests.
Check out the full holiday lineup here: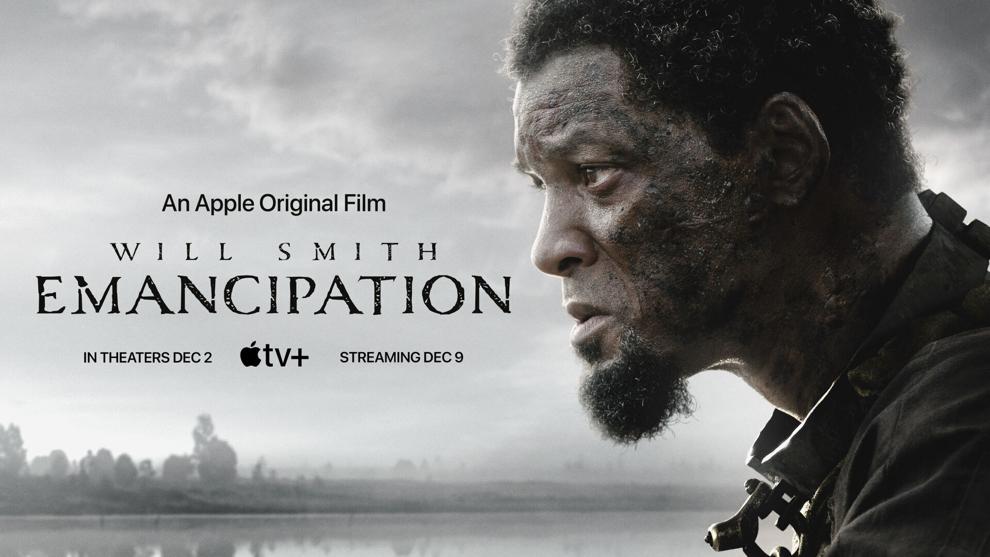 'Emancipation'
MPAA rating: R (for strong racial violence, disturbing images and language)
How to watch: In theaters Friday; on Apple TV+ Dec. 9
In March 1863, two months after President Abraham Lincoln issued the Emancipation Proclamation, a Black man known as Peter (other accounts name him as Gordon) escaped a Louisiana plantation, endured 10 days in alligator-infested marshes and found his way to Baton Rouge, where he received medical attention and soon enlisted in the Union Army. His survival alone is an astonishing story, but what immortalized him was a photograph of the raised welts and scars crisscrossing his back, brutal evidence of a lifetime of whippings. The widely circulated image, variably referred to as "Whipped Peter" or "The Scourged Back," is credited with fueling the abolitionist movement at a crucial Civil War midpoint, igniting the outrage of Northerners who had never seen the horrors of Southern slavery up close.
Director Antoine Fuqua and his star, Will Smith, reenact the shooting of that photograph toward the end of "Emancipation," their swampy, sloggy action-movie treatment of Peter's journey. Fuqua doesn't show us the lashings that produced those scars, leaving them to the imagination of an audience presumably acquainted with, and likely exhausted by, the many grueling depictions of racist violence in movies and TV series. The pointedly titled "Emancipation" means to focus on acts of physical and spiritual defiance, and it dramatizes the apparatus of chattel slavery primarily to show that apparatus being subverted or overthrown. Here, even a cotton gin can be repurposed as an instrument.
Read the full review here: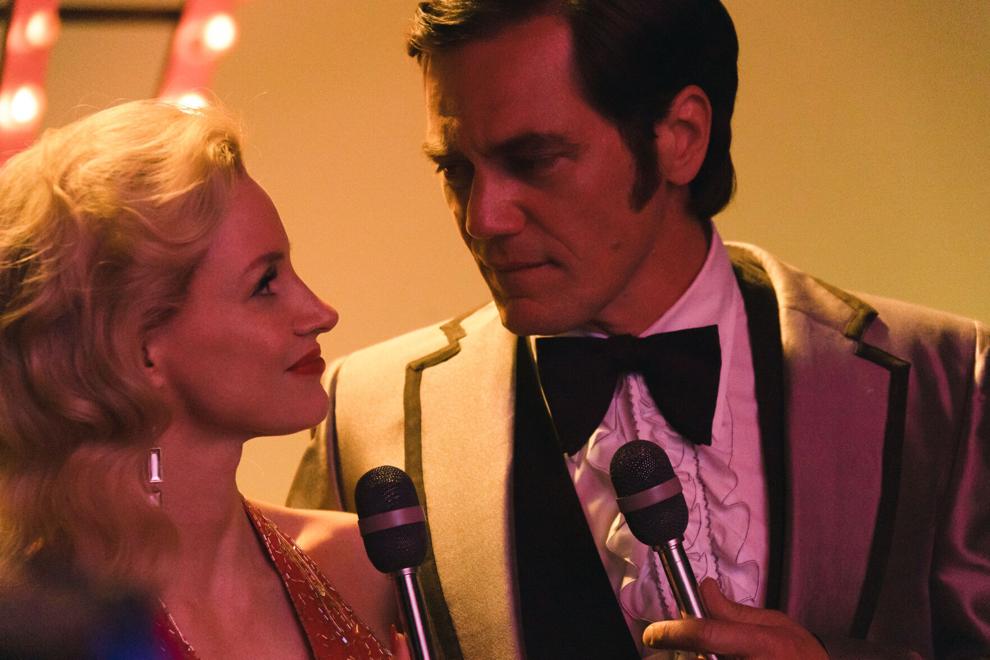 'George & Tammy' 
Rating: TV-MA (may be unsuitable for children under age 17)
How to watch: 9 p.m. ET Sunday, Showtime and Paramount Network; streaming on Showtime and Paramount+
"George & Tammy," which premieres Sunday on Showtime, stars Jessica Chastain as Tammy and Michael Shannon as George. Written by Abe Sylvia (who also wrote the Chastain feature "The Eyes of Tammy Faye") with daughter Georgette Jones' "The Three of Us: Growing Up With Tammy and George" as the optioned source material, the limited series keeps the focus on the years when the two were in and out of each other's lives.
As biopics go, "George & Tammy" is better than most, beautifully acted, nicely filmed, full of music and not lacking for crazy, infamous events. (The Driving a Tractor to Get a Drink Scene, George Taking a Shot at reformed drinking partner Earl "Peanutt" Montgomery, played by Walton Goggins — they're here and much more.) But a series that claims to represent real historical events can lead one to wonder, distractedly, what truly happened and what was embellished or didn't happen at all.
Looking for more streaming and movie options — or just want to get caught up on the latest entertainment news?  Look no further: